Acting progressively / future-oriented
For glasses wearers
Hardly any fogging thanks to AirFlap system
Always good visibility
For allergy sufferers
Antibacterial fabric: prevents rashes & skin irritation.
Hypoallergenic – for sensitive skin
50% more moisture absorption than cotton, adapts to temperatures
For children
No absorption of microplastics into the body, skin-friendly, specially developed materials, completely chlorine-free (TCF) fibre type.
Super soft textil
For people with a long wearing time
Superweiches Textil
Kaum spürbar dank AirFlap-System
Atmung fast ohne Widerstand
Alle verwendeten Materialien sind gesund für den Träger und die Umwelt
Für gesundheitsbewusste Menschen
Keine Aufnahme von Mikroplastik in den Körper, organische, hautfreundliche, speziell entwickelte Materialien, vollständig chlorfreier (TCF) Fasertyp.
Filter einfügen in der Maske möglich
Together against Corona.

Side by side with nature.
Protective devices against corona are usually disposable products that are disposed of after use. This creates additional mountains of waste that further pollute our environment.
Prof. Dr. Michael Braungart, head of the Hamburg Environmental Institute, has extrapolated the expected waste quantities from data provided by the Federal Ministry of Economics: According to this, the annual demand for respiratory protection masks is about twelve billion.
If the additional consumption of disposable gloves and other protective clothing is added, the result is an additional waste volume of an estimated 1.1 million tonnes.
CRADLE TO CRADLE?
Cradle-to-Cradle-Management bedeutet, Produkte so zu entwickeln, dass alle Inhaltsstoffe positiv definiert sind. Jedes Material kann dann als Nährstoff für die Biosphäre oder die Technosphäre für alle Zeit wiederverwendet werden. Produkte, die in der Umwelt landen können, müssen also so gestaltet werden, dass sie nie Abfall für die Umwelt sind, sondern immer ein Nährstoff. Dieses Ziel haben wir mit der VivaMask erreicht und sind stolz darauf, zu den vielen tausend bereits existierenden Cradle-to-Cradle-Produkten zu gehören.
WHY WE EXIST. AND HOW WE APPLY CRADLE TO CRADLE PRINCIPLES.
We want to make the world a better place. Today and for future generations.
To do this, we design the right products and services that have a 100% positive impact on people and the environment. Actually increasing the quality of life instead of just causing less harm.
Our activities are based on the Cradle to Cradle principle developed by Prof. Dr. Michael Braungart.
The aim is to establish Cradle to Cradle design principles in all industrial sectors, such as textiles, packaging, automotive, buildings, consumer goods & cosmetics. Material knowledge forms the basis for optimising products from the molecular to the modular level. This is attractive not only from an ecological but also from an economic point of view for the players in these economic sectors.
VIOTRADE develops innovative solutions for companies focusing on mouth and nose protection masks in cooperation with scientists and accompanies their implementation and processing. The respective customers are offered exclusively biodegradable products and systems that are precisely tailored to their individual needs.
VIOTRADE is oriented towards nature. Biological and consistent cycles forget the term "waste" and work with nutrients instead.
VIOTRADE brings together all the necessary participants for an infinite availability of substances in order to achieve the climate-positive goals in combination with the qualitative growth developed by Prof. Dr. Michael Braungart.
Cradle to Cradle Principle.
THE MOST FAVOURABLE MASK FOR YOU AND YOUR LIFE IS ALSO THE MOST FAVOURABLE FOR THE ENVIRONMENT.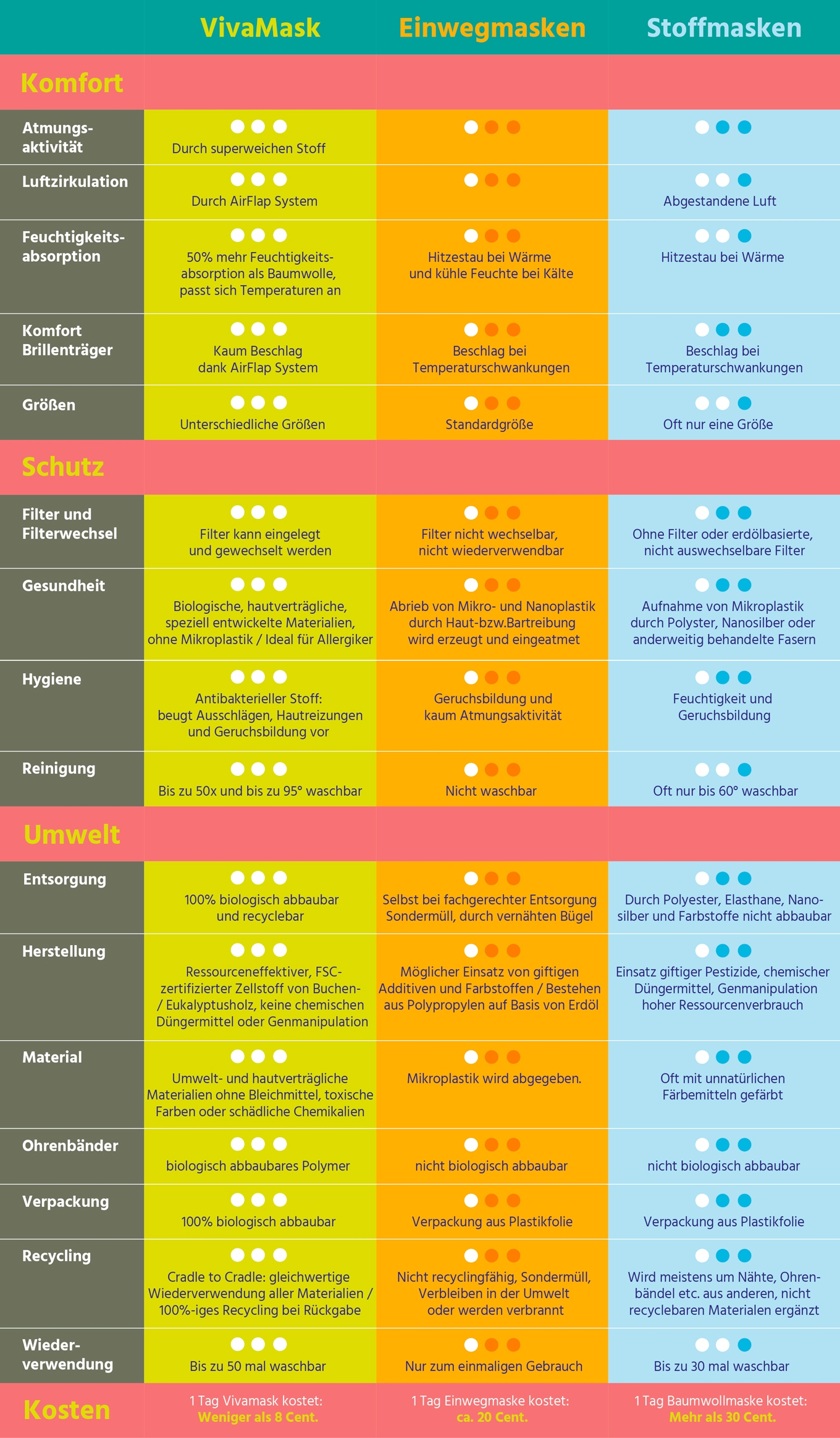 THE NEW NORMAL: IN 2021, WE WILL HAVE APPROX.
12 MRD. MASKS

IN USE! AND THROW AWAY.

In the New Normal we need masks that are designed for this.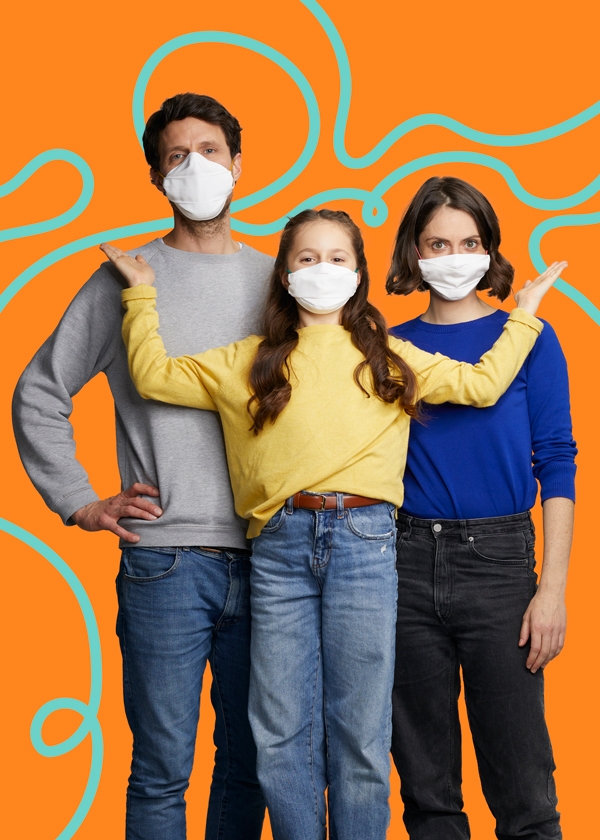 PROTECTION
In combination with an associated filter material, the mask can help to effectively protect against viruses, fine dust, pollen, various air pollutants and microplastics.  The VivaMask has an opening at the bottom where an additional filter layer can be inserted, giving you increased protection. However, the FFP masks are not CE marked or certified to EN 149 or EN 14683:2019.
The mask not only protects against the transmission of viruses and therefore your own health as well as the health of others, but also protects your health in general by being kind to your skin and by not ingesting microplastics through its abrasion.
Antibacterial fabric: Up to 10 times more resistant to bacterial growth than cotton. This prevents, among other things, bacterial infections and skin rashes/irritation in the mouth area as well as odour formation of the mask.
The mask can be washed at 95 degrees Celsius and about 50 times, thus offering the advantage of (industrial) boiling for disinfection.
COMFORT
The fabric used can absorb approx. 50% more moisture than cotton. Cools in the heat and warms in the cold.
The fabric of the masks has a bacteriostatic effect and thus effectively prevents bacterial growth and thus odour formation as well as skin irritations and rashes.
The unique, patent-pending Air Flap System ensures comfortable air circulation by transporting moist exhaled air to the outside.
The soft fabric and the choice of different sizes (S, M, L) offer a high level of wearing comfort.
In contrast to conventional masks, when wearing the VivaMask
does not lead to the formation, absorption and accumulation of microplastics in the human organism.
Organism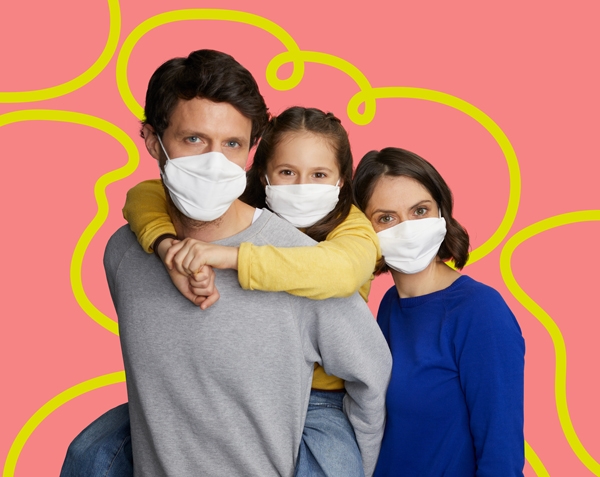 The fabric of the mask and its earpieces are 100% biodegradable and thus represent a nutrient for the biosphere.
The main material consists of pulp from beech or eucalyptus wood: rapidly renewable raw materials from FSC-certified plantations. The cultivation requires about 6 times less arable land than cotton and no chemical fertilisers or genetic manipulations are used.
The mask can be safely released into biological systems or the environment, where it serves as a nutrient for nature.
The cellulose-based material can be recycled directly in the technical cycle/technosphere.
All other components of the mask (packaging, leaflets, wires, etc.) also form nutrients for biological and/or technical cycles. Thus, the mask fulfils the requirements of the Cradle to Cradle principle.
The mask is Made in Germany / Made in Europe: This leads to lower resource consumption, reduced greenhouse gas emissions, fast delivery times, independence from international suppliers and high quality standards.
The mask enables companies to protect the health of their employees from viruses, bacteria, fine dusts, pollen and other air pollutants and also actively gain a social image through its pioneering role in environmental protection and the circular economy.